Fine Pitch Led Display
Fine Pitch LED Display provides impeccable viewing experience, super high contrast ratio together with HDR technology deliver highest quality images with ultimate clarity and detail. With such a high resolution, small led pitch led display is used for large TV replacement beyond 100 inches with 4K or Full HD resolution, meeting rooms, conference rooms, traffic control room etc.
Applications
1. Command and Control Center
2. Radio and Television Studios
3. Meteorological Information Centers
4. Hotel lobbies, Airports, Theaters
5. Brand Chain Store
6. Exhibition and Showroom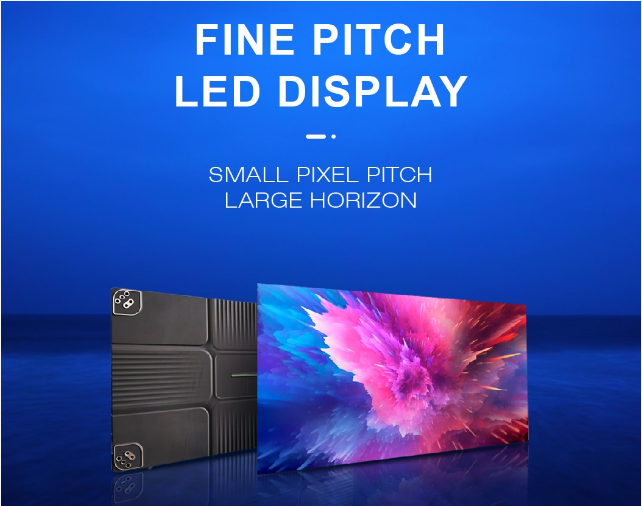 1.High Resolution
Small pitch led display brings a vivid display effect. Available pitch from 1mm to 2mm with close viewing distance.

2.16:9 Golden Ratio Design
The 16:9 aspect ratio provide perfect image quality, and achieve popularresolutions like Full HD, 4K and 8K,
and customized to meet different application requirements.

3.Seamless Splicing
The panel is manufactured by using high precision mold & CNC process, so bezel free of each panel
allows a large led display or led video wall combined without seams.

4.Full Front Access
The unique cabinet design and the magnetic module make installation and maintenance extremely fast and convenient,
saving installation time and labor costs.

5.Dual Backup Interface
Dual backup system supporting dual power supply and system backup, There will be stable and reliable display